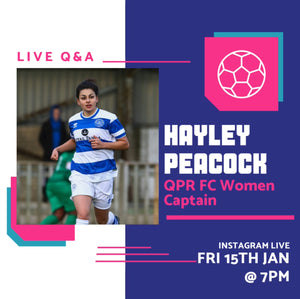 Instagram live with Hayley Peacock
Instagram live with the QPR FC Women's captain Hayley Peacock @qprwomenfc. We'll be discussing playing sport at the highest and what it's like to manage your period as a sports woman. 
Let us know below if you have any questions you'd like us to ask Hayley.
If you can join us live, watch the full Q&A on our IGTV channel
---