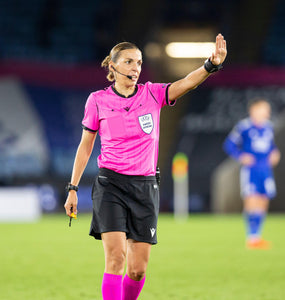 Inspirational Women: Stephanie Frappart
 On 2nd December 2020, Stephanie Frappart made history by becoming the first female to referee a mens' Champions League Football Match. Stephanie has broken down barriers at the top of the sport and shown that when it comes to refereeing football, gender doesn't matter.

Stephanie's determination and perseverance to get to the top of her profession makes her an absolute inspiration and her true example of girl power!

Which women in sport are currently inspiring you?
---